Time for Tottenham to swap nostalgia for Qiu Qiu Online success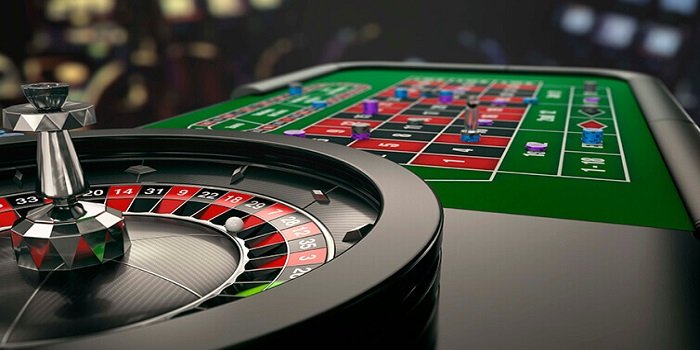 I've never been the most patient of individuals and on the eve of watching Tottenham Hotspur in their first cup final in six years, frankly, I'm a mess.
I've often heard footballers talk about how they can't sleep the night before a big match, or how the preparation for a game is much harder than actually playing. It's the same for us fans. Ever since the final whistle sounded at White Hart Qiu Qiu Online Lane on Tuesday 22 January, the night we beat Arsenal 5-1 in the League Cup semi final, second leg, my mind has been focused on nothing other than Sunday's final. I'll take this opportunity to apologise to my girlfriend, my family, work colleagues and friends, who have had to endure my hyperactivity and constant cup final talk ever since.
While fans of Chelsea, Arsenal, Liverpool and Manchester United are all to used to playing regularly in cup finals in recent years, for Spurs supporters, it's a far rarer experience. Especially for the younger generation of Lilywhites, who have been brought up on the tales of the double side of '61, the great European nights and FA Cup triumphs, yet never experienced such success for themselves. Spurs competed in just two finals in the nineties and including Sunday, have managed only a further two in the 21st century. For that reason alone, I think my hysteria ahead of the showdown with Chelsea is fully justified.
Football supporters often assimilate events in their own lives with that of their team. They can remember a certain year on the basis of what kit they were wearing that season or where they finished in the league. I'm the same and in the run up to the Carling Cup Final, I can help but indulge in some shameless nostalgia. My first Spurs final was nine years ago, when we beat Leicester City 1-0 at Wembley. The game was far from a classic and my predominant memories of the match itself are of Justin Edinburgh's sending off for striking (or should that be stroking!) Robbie Savage's hair and Allan Nielsen diving to head a stoppage time winner. Moreover, I remember the excitement in the build up to the match, seeing Wembley for the first time and jumping up and down with my dad when we scored. Sol Campbell captained the side that day and who would have thought at the time that, just two years later, he would be turning out for Arsenal instead. I've avoided watching too many replays of that game as the sight of Campbell holding the League Cup aloft in a Spurs shirt angers me, in light of his subsequent defection.
Back in 1999, I studying for my GCSE's, I had massive crush on Britney Spears and thought my brick-sized Nokia 5510 mobile was the best thing since sliced bread. I was using fake ID to get into clubs, had a particularly shocking haircut, encrusted in five layers of wet look gel and unsurprisingly, I hadn't really had a proper girlfriend. My one true love was Tottenham Hotspur and having started going to games at the beginning of the 90's, I was already completely hooked by this date. My bedroom was covered in posters, I had a Spurs rug, lamp, bedspread, curtains… the list is endless. David Ginola was my idol and I'll never forget watching him. One of the most natural footballers you could ever hope to see and a man who could bring life into the most ordinary of matches. To this day, the Frenchman probably rates as my favorite Spur, despite having also seen the likes of Lineker, Sheringham, Gascoigne and Berbatov ply their trade in the famous Lilywhite shirt.
By our next cup final appearance in 2002, things were a little different for both myself and Spurs. I was in my first year of university, handily enough in Cardiff, where the Worthington Cup Final against Blackburn Rovers would played. Glenn Hoddle was still enjoying a honeymoon period as manager of his beloved Tottenham Hotspur and in the semi-finals, we had delightfully beaten Chelsea 6-3 on aggregate. Having a cup final involving Spurs play in Cardiff in my first year their as a student seemed like fate. I could see the Millennium Stadium from the pitches I played football on in university and I lived just a 15 minute walk from town. As soon as we beat Chelsea in the semi-finals, up went the scarves and balloons in my student halls of residence. However, my build up to the big game was far from ideal, when a friend of mine delayed in posting our application for final tickets, ultimately meaning we would miss out. To say I was annoyed with my 'friend' is an understatement, in fact I've hardly spoken to him ever since.
From the feeling of total jubilation I had experienced only a few weeks earlier, when I was at the Lane to see us beat Chelsea 5-1 in the semi-final, second leg, I now had to resign myself to the fact I wasn't going to the match. I cut a sombre figure, happy for my team, but ultimately devastated that I wouldn't be at the Millennium Stadium. My friends, all supporters of other teams, cheered me up by offering to come and watch the game in a pub near the ground. They all promised to be Spurs fans for the day, despite their allegiances with the likes of Oldham Athletic, Bristol City and Sheffield Wednesday. So the Sunday came, I donned my Spurs shirt and bought a programme as if I were heading to the match. I also brought a sign I had written with me which pleaded for a spare ticket and I had £150 in my wallet which I was prepared to part with to get in. I spoke to various touts who wanted £500-600 for one ticket, including Spurs season ticket holders and members that had travelled all the way to Cardiff, just to make a profit rather than go the game themselves. I was sickened by these individuals and despite the fact I wanted to go to the match more than anything, refused to negotiate with these types of characters.
Just as the game was about to kick off, a man approached me offering me a ticket in the Spurs end for £150. I bartered with him and got the price down to £120, at which point I swapped cash for ticket and dashed into the ground. I feel immense sympathy for the thousands of supporters that have missed out on tickets for this Sunday's game, because nobody should have to pay over the odds to see their team, especially when it is their own so-called 'fans' that are ripping them off. Unfortunately, people with a similar attitude as mine will always be part of the problem, in that they will pay what it takes to see their team in a cup final, through love for their team.
After all the stress of getting a ticket, the match proved to be highly disappointing for me and the 30,000 odd Spurs fans that had made the journey to Cardiff. Blackburn won, what was a highly entertaining match, by two goals to one. But having been overriding favourites going into the final, this seemed and ultimately proved to be yet another false dawn for our long suffering supporters. It was also the beginning of the end for legendary players like Teddy Sheringham and Darren Anderton. Despite playing on to this day, the 2002 Worthington Cup Final was their last chance to win something for Tottenham Hotspur, having playing nearly 600 games for the north London club between them in their career. It was also my last opportunity to see Spurs play in Cardiff while living there, as I headed off to London upon graduating three years later.
So for myself, the team and all our great supporters, Sunday's game is absolutely massive. The front of the official match day programme for the final reads, 'For today, nothing else matters'. That just about sums it up. I'm preparing for the big day as if it were a wedding. My specially embroidered cup final shirt and scarf have been hanging outside my wardrobe for over a week now and my choice of jeans, footwear and pants has been planned with similar detail. It's the first final I've experienced Spurs going into the game as underdogs., yet ironically, this is by far and away a better Tottenham team than graced the 1999 or 2002 games. It will be time for me to stop the nostalgia as I step out of my door on Sunday, for then, my focus will be entirely on the day. Such single-mindedness will be needed by all the players I'll be cheering on, if we are to be successful. Old cliché I know, but you go to Wembley to win and this is what I want and believe Tottenham Hotspur can achieve against Chelsea.