The 5th Edition of the ANTHROPOGRAPHIA AWARD Human Rights Through Visual Storytelling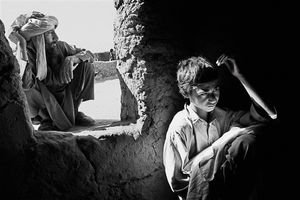 It is often said that social media and citizen journalism are destroying the photographer's profession. In reality, it is the current state of the media and its economic model, and not the level of professionalism and quality of the work being carried out, that are in a state of flux. AnthropoGraphia is proof of this. 
Thanks to the valuable support we receive from Adrian Evans and Shahidul Alam, AnthropoGraphia is able to present, for the 5th consecutive year, a series of human-interest stories that won't appear on the front pages of our newspapers.
At our meeting in London, in mid-May, human rights were the focus of discussion, with photography seen as a means and not an end.
Visual narration is, indeed, a very powerful tool when used to bear witness in denouncing human rights violations. In this process of choosing a winner and awarding a prize, we were drawn to the work of Liu Jie, who explores the problems of urban migration in China, and François Pesant, who investigates sexual abuse among U.S. soldiers. Both have been rewarded for their exceptional work.
Our thanks to all those who, through thick and thin, continue to dedicate their lives to advocacy visual storytelling.