Mad Croc Energy drink and Energy shots by Vimgo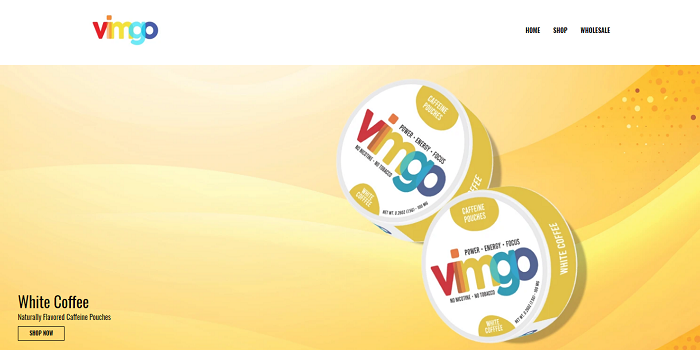 Mad Croc is interesting…kind of like the Mad Dog 20/20 or Boones Farm of the energy drink world…a guilty pleasure…cheap, and not to bad but you look like a bum that can't afford the real thing when you are holding the blue and silver Red Bull knock off can.  The flavor of Mad Croc is best described as Red bull with sugar….LOTS of sugar.  Yes folks, not only does it LOOK like Red Bull, but it tastes like Red Bull as well….Red Bull on a 3 day Pixie Stick bender…this baby is SWEET.  As you can imagine you get quite a twitch from drinking a little can of Mad Crock, problem is it's almost a nervous energy….still, it does do it's job well, lots of punch for sure.  One of the best things about Mad Crock is its price.  I often see it selling for $1.50 per can as a buy one get one free deal…so 2 cans for less than the price of one Red Bull (though I definitely recommend saving one for later as drinking 2 could damn near turn you into an adult version of a 4 year old on crack that has been watching Anime for 9 hours straight.)  Check your local 7-11 because that's the only store chain that seems to carry it. Over all I'd recommend you giving Mad Crock a try if you are into Red Bull.  It has that same familiar flavor, kind of a hint of wild berry with a nice little twist.
Oh, and by the way…Mad Croc works GREAT with Vodka…I even prefer it to Red Bull and Vodka for my late night club drink.
Go Fast Energy drink
As an energy drink reviewer it's always nice to get something that tastes different from the pack.  So many of the drinks out there have the typical RB flavor which can be a good and bad thing….it's a standard flavor that has been populous tested (much like cola) and is always a safe direction to go when putting out a new product.  At the same time it can get old…..which leads me to Go Fast.  Go Fast took the uncertain path and came up with a nice original flavor.  At first thought the best way to describe the drink would be to say it tastes similar to strawberry hard candies, fruity, and light, not overpowering, but not thinned out or medaciney tasting either.  There is a nice crisp flavor to the drink that I actually like quite a bit (if you have failed to notice I really dig the fruity drinks, and the Energy shots drinks that stray from the norm.  I really give credit to the companies that think outside the box and go for something new.)   After a few more drinks I began to sense melon like flavors and a hint of honey…much different than other stuff out there.  The honey in Go Fast is interestingly enough used as a replacement for the high fructose corn syrup that is typically used as a sweetener in most other energy drinks…kind of a nice touch and probably a bit better for you as well.  Go Fast is mildly carbonated so it's better on us athletic types as a mid activity pick-me-up.  As far as Energy properties go, Go Fast definitely hangs in there.  While not as powerful as many of the other drinks we have reviewed, it still performed rather well.  As a matter of fact, the results from a can of Go Fast were quite nice.  I was quickly livened up from my early morning zombie state but not jittery, or popping with nervous energy either.  I was simply awake and comfortable.  As a matter of fact I'd say I was exactly where I'd want to be for an early morning pre game warm-up….which is a big plus because I never really came down or crashed like I do with many of the other drinks out there.  Over all I'd say that as an athlete I can highly recommend Go Fast for any high output activity.  It will get you where you need to be and you won't have to worry about that downward spike after it has burned through your system.  If you are looking for a late night party drink however, you may want to try some of the stronger drinks out there.  Go Fast probably won't get you wired like you want…but then again Go Fast was made with Extreme sports in mind…it knows it's place and it fills it very well.